Two lola's ages 78 and 65 years old that were arrested by the police after the bloody dispersal of a Kidapawan farmers' rally at North Cotabato last week are pleading for help to pay for the bail with regards to the direct assault charges filed against them and others. Reportedly, 71 was arrested, and some of those including the following Lola's will have to pay P12,000 bail.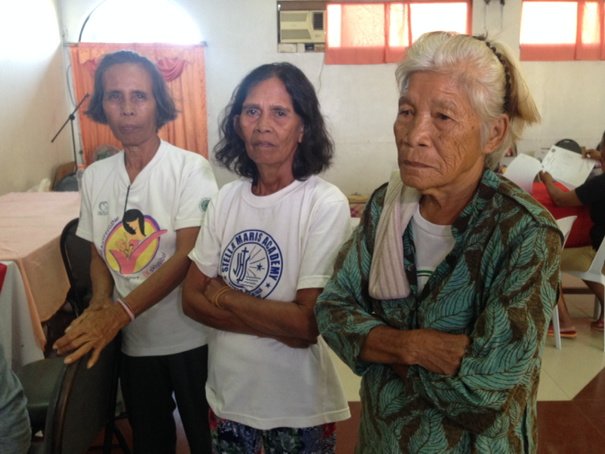 Reporter's were not allowed to interview the detained senior citizens according to GMA News reporter Saleema Refran. In one of the tweet of the reporter, two other senior citizens were arrested and filed case with the name
Crisanto Carlum, 72 yo and Gerardo Piqueso, 66yo. Carlum is also one eye blind.
"During the Senate hearing conducted at the University of Southern Philippines in Davao City on Thursday , Human Rights Commissioner Gwendolyn Pimentel-Gana confirmed "disturbing findings" in the initial investigation they conducted.
The CHR found in its initial investigation that pregnant women and the elderly were among those detained by the police.
Letter written by a 78 years old woman, Lola Val
— Saleema Refran (@saleema_refran) April 7, 2016
"We have observed that a lot of senior citizens have indeed been picked up, both women and men. There are questions whether they are even directly involved or the ones who committed the direct assault," Gana said.
Gana said the CHR will furnish the Senate committee a copy of their full report within two weeks.
advertisement
Other victims of the Kidapawan rally are featured below.
Victor Lumondang, nakalabas sa ospital. Nagtamo siya ng mga tama ng bala sa leeg at sa magkabilang hita. pic.twitter.com/6lImrGD3UK

— Saleema Refran (@saleema_refran) April 9, 2016
W
ATCH THE DISPERSAL OF THE RALLY THAT TURN VIOLENT HERE
©2016 THOUGHTSKOTO